If you are interested in reading about the lifestyle of Aamir Khan, his early life and a short biography of Aamir Khan. Then you have come to the right place.

Before I talk about Aamir Khan's lifestyle and his net worth… I would like to share some interesting stories from the early life of Aamir Khan.
Aamir Khan's Biography and personal life
Aamir Khan was born on 14 March 1965. His birth name is Aamir Hussain Khan. People also call him Mr Perfectionist of Bollywood.

Aamir's father's name is Tahir Hussain ( a film producer and director ) and his mother is Zeenat Hussain ( housewife).
His acting career was started at a very young age. At the age of eight, Aamir Khan first appeared on screen.
Aamir Khan's first school was J.B. Petit School, where he completed his pre-primary education.
He also studied in St. Anne's High School ( till 8th grade), Bombay Scottish School ( 9 and 10th grade ), and completed his twelfth grade at Mumbai's Narsee Monjee College.

In his childhood like most kids, he was more into sports than studies. Aamir also played and won a state-level tennis championship.
Qayamat Se Qayamat Tak was the first film of Aamir Khan that put him in the spotlight and it also became a super hit picture.
The film itself received seven film fare awards and Aamir also owns the Best Male Debut trophy.
While writing this article he acted in 58 films.
You might be interested in Chris Hemsworth's Lifestyle And workout for Thor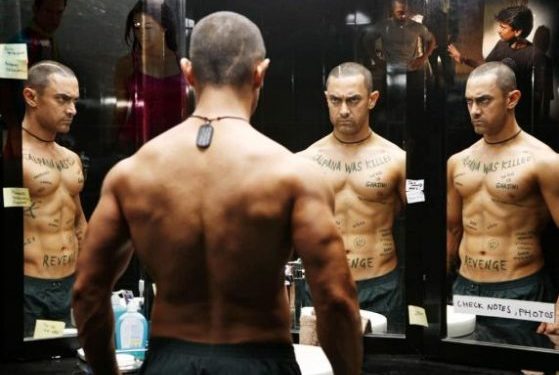 Aamir Khan's 10 best films of all time:
3 Idiots (2009)
Lagaan: Once Upon a Time in India (2001)
Fanaa (2006)
Mann (1999)
Akele Hum Akele Tum (1995)
Ghulam (1998)
Dhoom 3 (2013)
Jo Jeeta Wohi Sikandar (1992)
Ghajini (2008)
Dangal (2016)
Worth reading – Benefits of morning workout before breakfast + ways to start
Aamir Khan's Personal life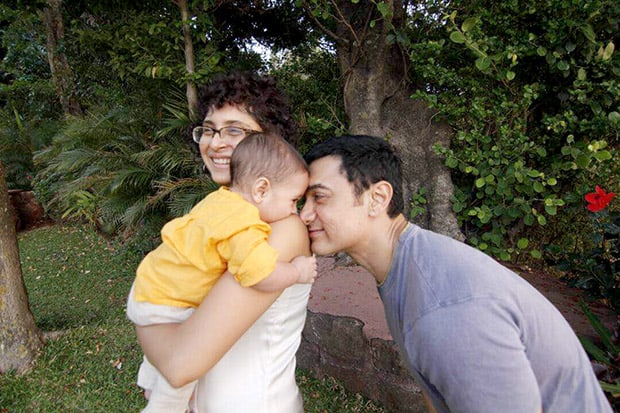 While working in Qayamat Se Qayamat Tak, Aamir found Reena Dutta, who also acted a small part in that film. On 18 April 1986 Aamir Khan married Reena Dutta. They have two children ( son – Junaid and daughter – Ira).
After about 16 years of being together, they got divorced in December 2002.
On 28 December 2005, Aamir married Kiran Rao. Both announced the birth ( through a surrogate mother. ) of their son Azad Rao Khan on 5 December 2011.
Khan is also a religious person. In 2013 Aamir Khan performed Hajj along with her mother.

It's becomes a mandatory religious practice for Muslims when they have money to go for the Islamic pilgrimage to Mecca, Saudi Arabia.
Inspired by his wife, in March 2015 Aamir Khan started a vegan lifestyle.

In 2022 in a joint statement, Ammir Khan and Kiran Rao got divorced after 15 years of marriage.
Aamir stated that when he experiences difficulties, problems or situation is bad in his life he remembers Dr Babasaheb Ambedkar. Babasaheb loved people and gave them thought of humanity and 'he is my role model' – Aamir Khan.
Now you can guess who motivates Aamir Khan for his such amazing social activities. Read more about this later in Aamir Khan in other roles.
Aamir Khan Lifestyle: Lifestyle Of Aamir Khan
When it comes to the lifestyle of Aamir Khan you might think that he was very disciplined from the beginning of his career.

Here's what he said…
Aamir Khan –  
"Actually, I am not disciplined at all. I am totally indisciplined. The only thing that gets me to be disciplined is my work so if I was not an actor and not in this field, I would have been most indisciplined person. The only reason I am disciplined is because my work requires me to be so. Otherwise, I am not disciplined. I know it's very hard for people to imagine that… But this is the fact and people who are close to me know that and they know how indisciplined I am. The only thing is work that pulls me back to track and makes me do what I have to do."
It's quite surprising, right?
My take from this is no matter what your nature is if you stay honest to your duty and take your work seriously then eventually you'll get the results.
Aamir Khan's life is the best example. When it comes to acting, he does everything to give a better performance than in his last film.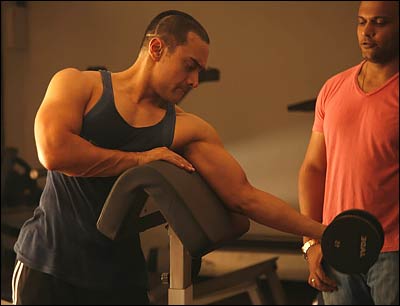 I remember when I saw Ghajini. Like; his body in that film… I was shocked by how ripped he was. With perfect volumes of mussels and toned. It looked like a beast.
So, the point I want to make is – that kind of body doesn't come without hard work. Many full-time bodybuilders spend a big part of their life to achieve something like that.
If you are into fitness or bodybuilding then you can understand how much effort it takes. There's a lot of sacrifices. Like you have to maintain a high-calorie healthy diet to build lean muscle ( 4000 – 5200 calories ) + Intense workout and 7 to 8 hours of sleep.
The thing is across the world many bodybuilders build such bodies. But the real challenge is ( limited )time.
Bodybuilders build their bodies and generally they take a minimum of two years to gain something like that.
But actors don't have that much time. Thus gaining those muscles in a short period of time is a challenge. Only a few can do it.
Presently in Bollywood three khans killing it in everything.
Being a superstar Aamir Khan also lives a luxurious lifestyle. Here is what he owns and his net worth and how much he earns.
Aamir Khan's earnings and net worth + Cars and houses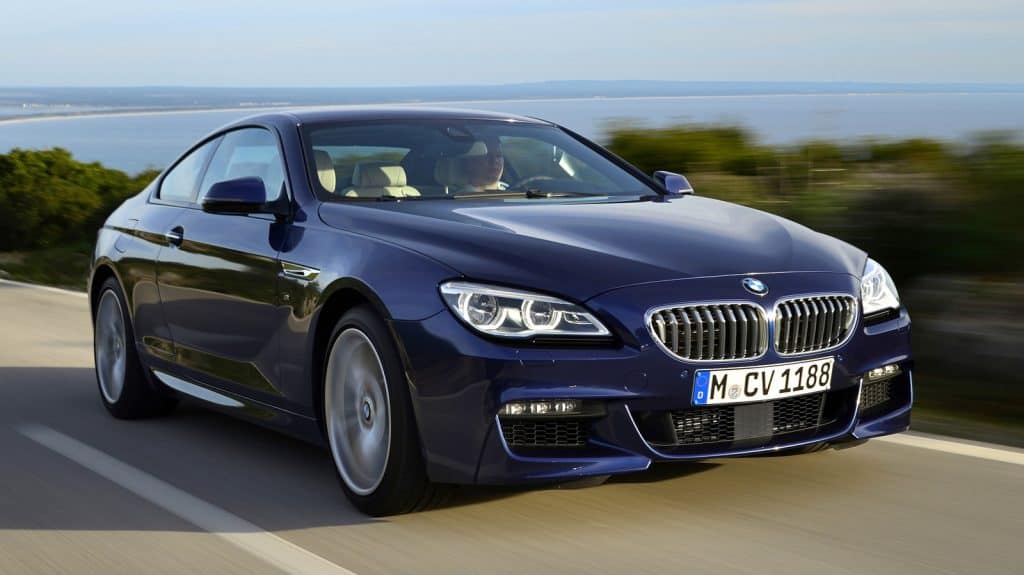 Aamir Khan's net worth is around $210 – $230 million. As these figures often change when he signs a new film, sponsorship, and state of his investments.
Aamir is very selective about his films. Generally, he does one film in a year. Aamir Khan takes 50 to 60 crores for a single movie.
Houses
Freeda Apartment, Carter Road, Bandra ( $ 8.8 million – 2013 )
Bella Vista Apartments, Pali Hill, Bandra ( $ 1.2 – $ 1.5 million )
Bungalow at Panchgani – 250 km from Mumbai ( $ 1.03 million )
Dariya Residency, Khar West Mumbai
Holiday home, Beverly Hills – Gifted to his wife Kiran Rao ( $ 10.3 million )
Some other family properties in Uttar Pradesh
Aamir khan's car and bike  collection 2018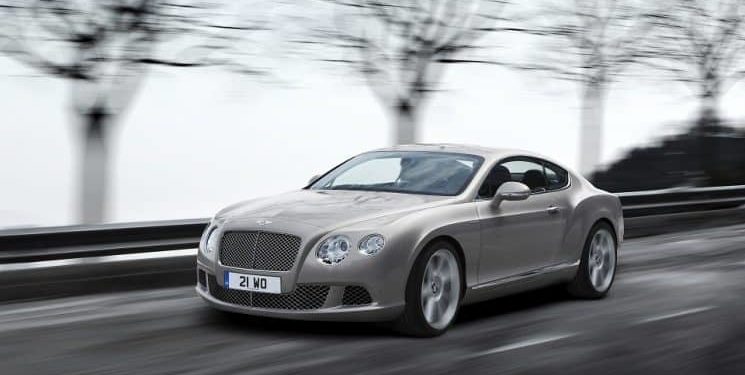 Mercedes Benz S600 – bulletproof ( $ 1.7 million )
Bentley Continental ( Rs 4 Cr )
Rolls Royce Ghost ( Rs 3.1 cr )
Toyota Fortuner Suv ( Rs 29 lacks )
BMW 6 Series ( Rs 1.2 Cr )
Land Rover Range Rover
Bikes
Bajaj V ( Rs 63k or $ 925 )
2015 Cannondale – fitness bike ( Rs 50k )
Today in Bollywood there's a lot of competition. It's 2018. And presently a lot of Hindi films are releasing than ever before. But when it comes to good films… there's few. However, actors like Aamir Khan does a great job of selecting movies and he has a good record of delivering super-hit movies one after another.
5 Best Things about Aamir Khan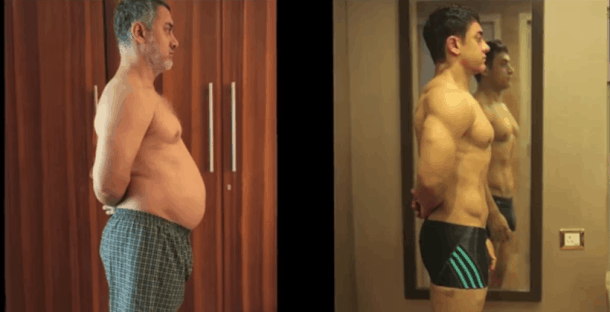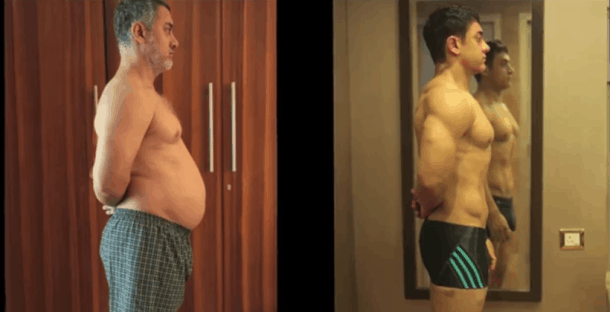 1. When he acts he wants to feel the character and try his best to present great chemistry on screen.
I saw his interview where he talks about one of his recent films – Dangal. In the movie, he has to look like a father of two girls. A retired wrestler 'a fat man with a short white beard'. Also,  he has to look ripped for the other parts of the movie.
He said if I did the fat body portion by wearing costumes then I will not enjoy the acting. He stated that it wouldn't be the same feel, he decided to increase his weight for real. (He is insane )
You can see this video to know more about Aamir Khan's body transformation in Dangal.
I think to do this kind of things for a movie a lot of passion and hard work is required. I doubt it that except Aamir Khan no actor in Bollywood will do such body transformation for a character.
2. Aamir Khan cares about his fans.
He doesn't sign a film just for money. He selects movies which have a social message, something that inspires to do good things.
Like you can blindly go to see any Aamir Khans movie and you can feel that it will be a great one. I think this is one of the best things about Aamir Khan.
What I love about Aamir khan's movies is he cares for his fans and probably you will be inspired to do some good work after seeing his movie.
3. Aamir Khan supports sports and motivates many people to live a healthy lifestyle and have a good physique.
Participating in sports is good for your health. Aamir Khan actively promotes sports and it helped many people to get inspired to start an active lifestyle.
4. Aamir Khan also does a lot of contributions to society.
He is an official UNICEF ambassador against malnutrition. In India, a lot of people don't get proper nutrition. In rural areas, it's a serious problem.
Such initiatives to raise awareness and drive attention from government, politicians and people are appreciatable.
5. Aamir Khan doesn't go to award functions but he is not against it. ( Which is hugely biased in India )
Aamir khan's  fitness routine and exercises
Aamir Khan's height is 5.6 feet and his weight is 70kg. His body measurements are – Chest 40 inches, waist 30 inches and biceps 14 inches.
When it comes to food Aamir loves home-cooked food. His favourite dish is Mughlai chicken.
As you know food or your diet plays a key role in fitness. Our body builds up from the food we eat and we exercise to sculpt it.
Eating fresh home cooked food ensures better nutrition and good health. Avoiding outside food has a lot to do with gaining body fitness.
The key thing Aamir Khan follows when it comes to bodybuilding is discipline and regularity. Aamir Khan follows everything that his nutritionist and trainers recommended to him. This helped him to transform his body into better shape in a short period of time.
Also, you have to know this.
Aamir Khan specially prepares for his movies. Different movies require – different types of bodies. So he prepares his body accordingly.
Aamir Khan's Bodybuilding for the movie Ghajini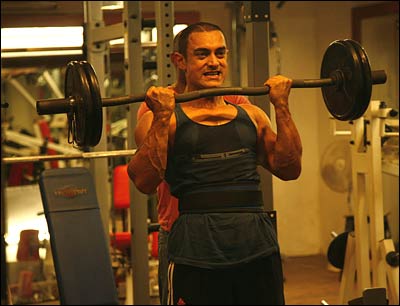 It took him 13 months to build his body for the movie Ghajini.
He used to wake up at 4 am in the morning and from there he had 6 to 8 small meals in a day. Also, he trained for six days in the gym for about 4 hours.
Now you know how much effort it requires to make that look.
You should also know that after the film is shot actors don't do those intense workout sessions. They try to maintain their body and tries to adopt their new movie character.
When your body is already built it takes less effort to maintain it.
To maintain or to get a nice body – a workout of 40 to 50 minutes, four days a week is enough. The key thing is bodies get built over time and one has to be regular in these three things – Eat healthily, Workout, Rest and repeat.
Aamir Khan in other roles
One person's identity is not limited to one thing. Everyone should engage themselves in other activities. Doing different things helps you to learn and gain experiences in different fields of your life.
Other than acting Aamir Khan enjoys watching cricket, participating in social work and listening to old music.
He also hosted the tv show Satyamev Jayate which focused on major social issues in India. It received positive reviews and feedback from all media houses, social activists, influencers and television personalities.
Aamir also contributed to many social movements like  – Narmada Bachao Annationalan, brand ambassador of UNICEF to promote child nutrition in India, in 2016 Aamir actively participated to make Maharashtra drought-free for the next five years.
Read next: Chris Hemsworth Lifestyle