Depending on your fitness goals, daily schedule, and your personality type, sometimes a home workout can make more sense than exercising at the gym.

Working out at home can give you impressive results when you exercise regularly and follow an effective home workout plan.

If your goal from exercising is to have a toned body, improve your stamina, gain some muscle mass and lose body fat, then you might not need a gym membership. In this post, you will read about the benefits of home workouts & some other advantages of exercising at home.

Read on.
7 Benefits Of Home Workouts
1. Home workouts are quick to start & finish
The no. 1 reason people stay away from exercising regularly, is because of time shortage. Some may use it as an excuse, but for many – this is a real issue.

For busy people, it can get difficult to manage 1-2 hours at a time to exercise.
Well, you might only exercise for 30-45 minutes but the commute time adds up. Also, you will need some additional time to wear your workout gear.
If you are a busy person and you want to exercise 3-4 times a week then for you; home workouts can be a better option than a gym.
Because when you workout at home, you will save the commute time + no need for any extra dress-up. It can save you 20-30 minutes or more per workout session.

Therefore, when you decide to exercise from home – you only need to manage 30-40 minutes from your day to have a good workout at home.
2. Exercising at home is more comfortable than a gym
Another benefit of exercising at home is you will feel much more comfortable while exercising.

Someone who is just getting started in fitness might not feel comfortable exercising at the gym.
Exercising at home can help you to focus more on the exercises. And it will gradually remove your insecurities if there are any.
Giving your 100% effort while exercising at home can give you better results if you are not comfortable exercising at the gym.
Also, when you workout at home, you will use your own space for changing & freshening. It's much more hygienic and gives you more privacy.
3. You will exercise more frequently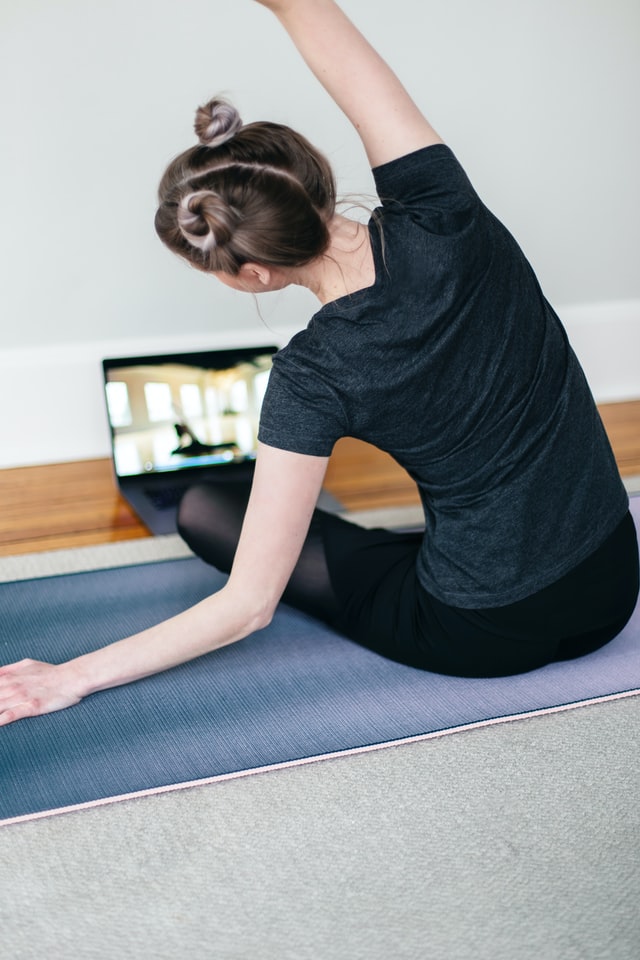 On some days, juggling yourself in between work, household chores & self-care can get tough.

In those days, you might not have the best mood or the willpower to complete a gym workout. And you may think of skipping the workout session.
It takes more effort & willpower to complete a gym workout than a home workout.

If you are someone who would like to exercise often, then opting for an at-home workout can help you be more consistent with your workout routine.

Also read: Benefits of living an active lifestyle
4. Requires minimum setup
You can exercise at home just by using your body weight (without spending any money).

And even if you add some home workout equipment, it's cheaper when compared to a yearly gym membership cost. Average gym membership in the USA cost about $40-50 per month or close to $500 when paid yearly.
You can spend less than the price of a yearly gym membership and own some essential home exercise equipment according to your preferences.

Bodyweight home workouts need no equipment, but using some light fitness equipment like kettlebells, dumbbells or a resistance band can help you get the benefits of weight training at home. 
Especially, exercising with weights is more effective for muscle building. And if you want to maintain a toned body just by exercising from home, then – if possible, use some weights. Including weights in your workout can help you increase the intensity of the workout and can provide better results even if you exercise for short durations like 20-30minutes.
5. You can inspire & exercise with your family members
When you exercise at home you can share the benefits of home workout with your family members. While exercising at home, you can inspire your family members. And they might want to start exercising at home. Or you can say them to take physical fitness more seriously. When they see you exercising & how it's improving your body, they are much more likely to follow your lead.
Also, if you are married, then you can try exercising with your partner. It can help you both to improve your physical fitness & it can be more fun than working out alone. Studies have shown exercising with your partner can strengthen the relationship, check this article on psychologytoday.com if you want to know more about it.
6. Good for developing your interest in fitness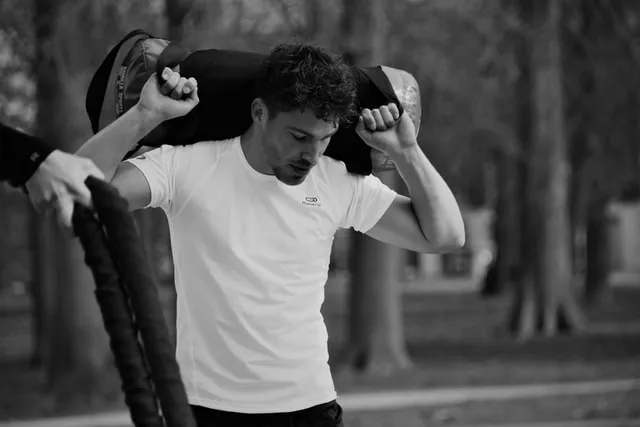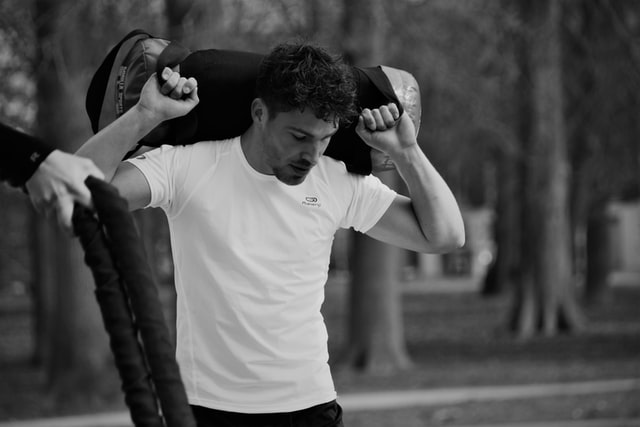 When you are just starting in fitness, it's better to start with something convenient and easy.

It will help you develop your interest in fitness faster.
Many stop going to the gym after a few weeks or months because of low interest & lack of willpower.
When you are pushing yourself to exercise more often and make it a habit, exercising at the gym can require a lot of effort at the beginning.

Overall, home workouts are more convenient and easy to do than gym workouts & it's beginner-friendly.
7. You are in control
Home workouts are much more flexible than gym workouts and give you a lot of options.

You can choose the time you want to exercise and for how long.
For many, this can be a big reason to choose – at-home workouts over gym workouts.

If you work from home or are a business owner, then this gives you the flexibility to exercise at your preferred time.
Even for those who stay busy doing miscellaneous work or household chores during the day and you only have 20-30 minutes of free time, then exercising at home might be the best option for you.

Related: Morning workout vs evening workout: What's the best time to workout in a day.
Other Benefits Of Exercising At Home
Bad weather? It doesn't matter: It's raining outside, would you like to drive or use public transport and commute for 20 minutes to go to the gym and then exercise? Or would you prefer to exercise at home for 20-25 minutes?
And after that, you can sit at the window holding your favourite book in your left hand, and in your right hand, you got a full cup of steaming tea/coffee whichever you like most, on a rainy day.
You don't have to deal with self-proclaimed gym gurus: Benefits of exercising at home is you can workout alone. And sometimes exercising alone can be a better option.

If you have worked out at the gym a couple of times, then you already know this.

Some people like to pinpoint what others are doing wrong.
Well, it's always best to maintain good posture while exercising, and if you are – actually doing something wrong then it's even better to know about it; so that you can correct it.
But sometimes at the gym, you may meet some people, who themselves follow the wrong technique and want you to follow them. At times when you are concentrated on your workout and want to finish your workout in time; it can be irritating if someone walks in and tries to preach you – their version of an exercise.

Exercising at home can help you focus more on your workout. And you can find lots of video tutorials of home exercises on YouTube from professional fitness experts for free. Learn it directly from the pros.
You can work out and enjoy your favourite show or podcast at the same time: Some People love multitasking & some don't. But while you workout at home you can easily listen to your favourite podcast.

It's great because it will save you time. You can also watch your favourite show, youtube video, interview, cooking lesson or a workout video while exercising at home.
Do remember – watching on a screen is limited to some exercises like plank, bodyweight squats, lunges, running on a treadmill, cycling on an exercise bike etc.

Saves you money: It's a no-brainer. Working out at your home can help you spend less and still maintain a healthy body.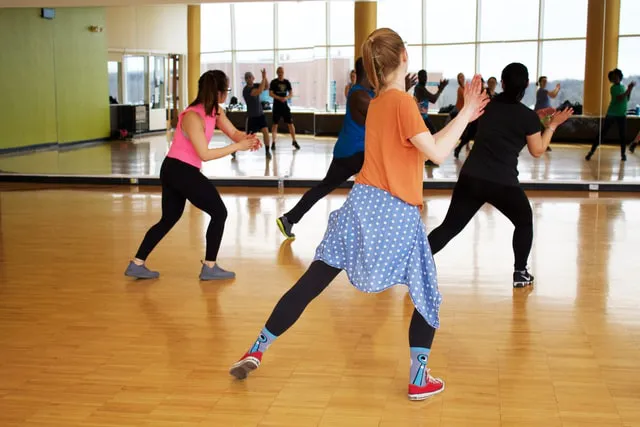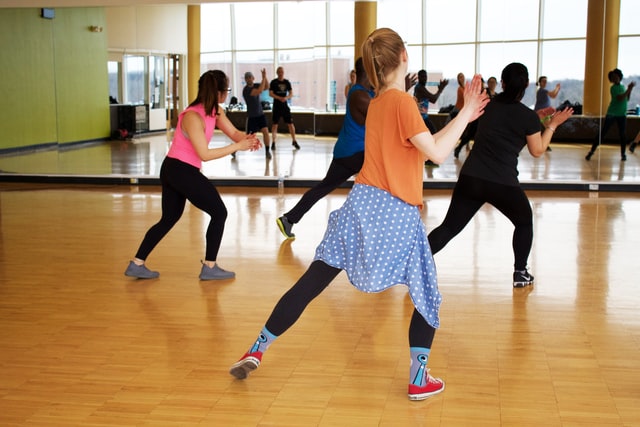 You can follow a home workout video: It's super helpful for a beginner or someone who has the time to work out for 30 minutes but doesn't have the time to learn all those exercises by themselves.

Some people want to workout, few start exercising and then stop. Because they are already busy and they need to make many decisions for work & households.
So, they can't spend too much energy on the learning phase or on deciding what exercise to do?
Having less information about an exercise can make you question – am I doing it wrong?

If you can relate to this then there's good news for you. You can fix all this just by watching a home workout video session that you can follow along. You can find tons of resources on YouTube, create a new playlist and save some 'workout at home routine videos.'
Also, if you want to achieve any specific goal from your home workout and want a step-by-step guideline; then you can look for workout DVDs or look for services that provide – a custom workout plan.

When opting for an online fitness program, make sure it has video training & access to fitness experts to clear your doubts over email, phone or video chat.
Another benefits of home workouts is you can change your workout setup anytime: When you first start to exercise at home you may prefer a handful number of exercises and 1-2 different types of training methods.

But after you workout regularly for some years, you might want to try out other exercise methods. Because different types of training have different benefits and it gives you a reason to challenge yourself to push your limits. 

Whether you want to optimize your workout for toning, flexibility, Or muscle building, you have full freedom when exercising from home.

You can change your home workout setup anytime, as you prefer. And the best thing about a home workout setup is – you can upgrade your home workout setup over time.

It enables you to only buy that fitness equipment that you will use more often.

In the very beginning, it can only be a resistant band, a pair of dumbbells or one kettlebell.

After some months if you feel like getting an exercise bench can improve your workout or a dumbbell rack can help you keep your dumbbells more organised, then you can think about getting one.
No excuses: To do a home workout the only thing you need is – you.

You don't need to go anywhere, you don't need to worry about making any mistakes. You can exercise from the comfort of your home, learn & level up. You know you should workout & you must. In the end, it doesn't matter where you workout.

The only thing that matters is – are you exercising and taking care of your fitness or not?

Conclusion
After reading all these benefits of home workouts you might want to start exercising at home. Just start.

Exercising at home can be very effective for toning, increasing your body flexibility, and muscle building. Remember, you can always add some exercises with weights in your home workout to get the benefits of weight training.

Knowing the benefits of exercising at home if you want to get started then you can read this pushup workout routine or try this full-body bodyweight workout routine.

Stay updated about new posts from Matey Lifestyle – Subscribe here.