Pushups are compound exercises that engage many muscle groups in your body. When you perform a pushup with the right form it engages your shoulder, chest, biceps, triceps and core muscles.

There are many exercises you can do to build your abs. One of the exercises that helps you build abs is the plank. When you do pushups indirectly you are doing an advanced plank. So, while doing pushups you also engage your core and those abdominal muscle groups that are engaged while you do planks.
But the reason you are here is that you want to know whether push-ups build abs and can push ups give you abs?

In this article you will know – do push ups works abs and can doing pushups helps you to build six-pack abs.

Let's begin.
Do push ups work abs
When you do pushups with the right form you keep your back straight and core tight. Thus doing pushups work your core muscles but they are not heavily engaged. But do push ups work abs?
Doing pushups engages your abs but more pressure is given to your biceps, shoulder and chest. Your abs are only engaged slightly to hold your body straight.
The more pushups you do and the more time you spent doing pushups the engagement of your core also increases. So, if you want to build your abs by doing pushups then you need to spend more time in proper pushup form. This can only happen if you do pushups in large numbers.
When you are doing pushups you stay in a plank position. That's why when you perform pushups you also engage those muscle groups that are used in plank.
But when you do plank alone, most people can stay in the plank position for 1-3 minutes. Thus doing plank alone will engage your core and abs more.
Because when you do pushups you can complete one set of pushups within one to two minutes. The more pushups you can do in one go the higher amount of time you will be in the pushup position and it will engage your abs and core for that amount of time.
Before deciding whether you should do pushups to build abs you need to have a clear idea of what muscles pushups work.

Related: How to do 100 pushups a day.
What muscles do pushups work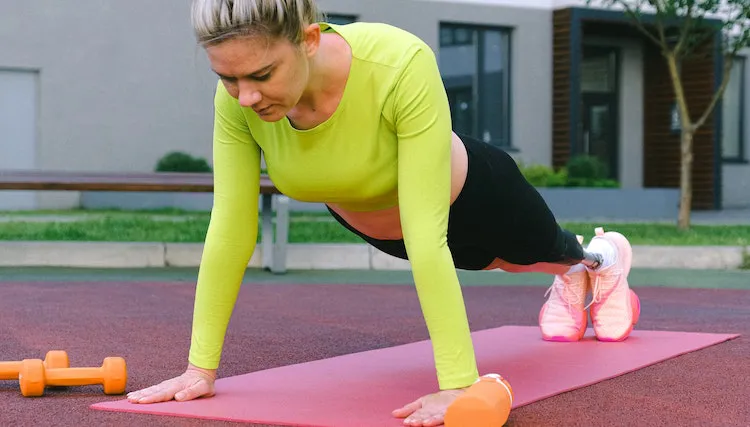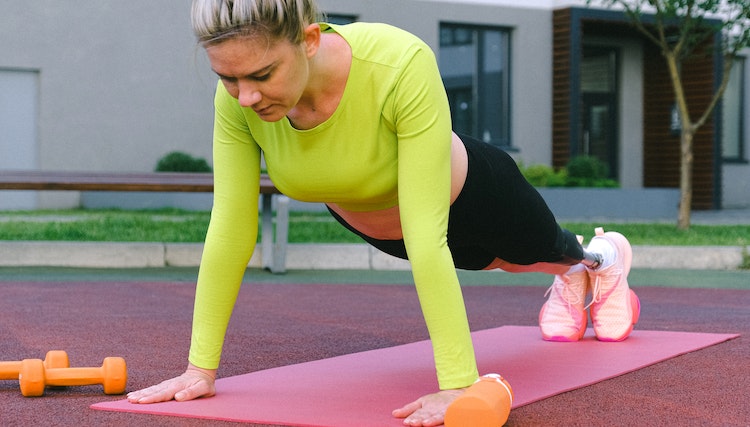 As pushups are a compound exercise it engages several muscle groups in the upper body and also engage your core. In this section, you will read in detail about the muscle groups that are engaged when you do a pushup.
Muscle groups engaged when you do pushups:
Pectoralis major – It's the largest among the chest muscle. The position of this muscle is just under the breast tissue. When doing a pushup pectoralis major acts as the prime mover.
Pectoralis minor – It's a lesser-known muscle in the chest which lie under the pectoralis major. When doing pushups the function of this muscle is to help in the correct posture of the shoulders and upper back.
Triceps – It's a thick and large muscle which is located in the back of your upper arm.
Anterior deltoids – These are large triangular-shaped muscles which are located on top of the shoulder joints.
Core muscles – When doing pushups your core muscles are engaged specifically the abdominals. There are 5 main muscles in your abdominals they are – transversus abdominis, rectus abdominis, internal and external obliques and the pyramidalis.
Doing pushups activates your core and abs
It's clear that when you do pushups it engages your core and abs. But should you do pushups to get abs? Or do push ups give you abs?
People do pushups mainly to build their upper body and not to build their abs and there's a reason for it.
The main reason why pushups are known as an upper body workout and not an abs exercise is because the core focus of this exercise is to engage your shoulder, arms and chest muscles. Where there are different variations of pushups that can give better results for building your biceps, shoulder and chest.
Pushups do work your abs but it's a secondary benefit that you get when you do pushups. Thus doing pushups can help you strengthen your core muscles over time.
The only reason you should not depend on pushups to build abs is that pushups do not engage your abs primarily. So, you get minimum engagement in your core muscles when you do pushups.
That's why pushups are known to build your upper body and most people don't consider pushups to train their abs.

Related: How many pushups to build muscle?
Can pushups help you to get six pack abs?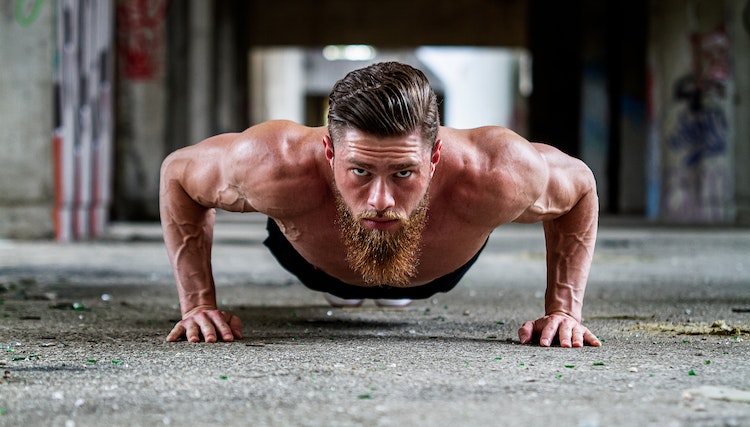 There's a lot that goes into building six-pack abs. As making your abs visible depends on the amount of body fat percentage you have – your diet plays one of the most crucial roles when it comes to getting abs.
The first step towards getting visible six-pack abs is to lower your body fat percentage and then train your core.
It's clear that pushups work your abs and core muscles. But you should not only do pushups to get abs. You need to do other core exercises like planks, crunches, leg raises, glute bridge, Russian twist, hanging knee rises, dumbbell side bends etc.
Can only doing push ups give you abs
Pushups can help you build your core strength but it's not that helpful when it comes to getting abs.
But if you follow the right diet, keep your body fat percentage in check, do other core exercises, burn your unused calories then do pushups on top of it then pushups can get you abs.
By only doing pushups you can't get abs.

Related: 7 things that increase your body fat percentage.
Conclusion
Do push ups work abs? Yes, pushups do work your abs and core. But you should not only do pushups in the hope of getting abs.
Pushups are best for building your upper body. When you do pushups in large numbers it can help you to build your core strength over time.
As for getting abs from pushups, you need to do other core exercises that primarily train your core muscles.
Pushups alone will not perform that well in getting your abs visible. Because push-ups train abs in a very indirect way. To get better abs you need to do those exercises more often that engage your core muscles directly.
Read more articles on pushups: