1. Prioritize
long term fitness goals over short term goals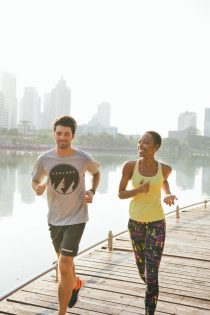 Common fitness goals everyone needs to start with
Drink more water and keep yourself hydrated throughout the day.
Spend 2 minutes in the morning to drink a glass of warm water with lemon juice.
Do some body-stretching in the morning after you wake up.
Avoid sugary drinks (soft drinks) and food that have a high amount of added sugar.
Include some High-Intensity Interval Training in your workout routine.
Focus on building lean muscles.
Eat more greens and fresh fruits.
Do some outdoor activities like hiking.
Give your body enough rest after a workout to recover properly.
Do 15 Pistol Squat With Both Legs.
Perform 50 Push-Ups with proper form.