Who wouldn't like to level up their packing skills to travel better with fewer bags? When you learn to pack efficiently, you can easily manage to take all the essential items you'll need in your trip without needing an extra bag. This short post outlines how to pack less when travelling.

Let's begin.
9 Best Ways to Pack Less when Travelling
1. Limit the number of bags and choose the right size.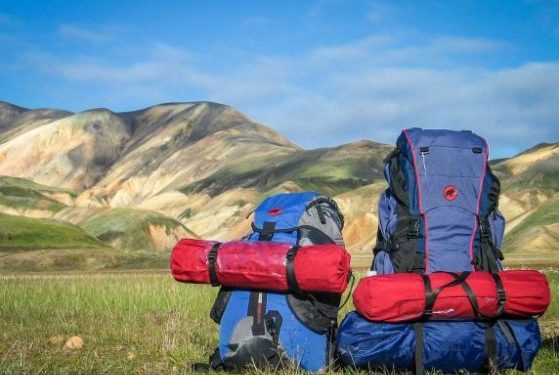 2. Choose your clothing and other items wisely.
For most trips, 2-3 bags are enough if you are travelling for a week. Carrying multiple bags or larger bags can encourage you to pack more stuff than you need.

Also, make sure you can comfortably move around with your luggage. Avoid making one bag too heavy. Distribute the weight evenly.
3. Use every corner of your backpack/suitcase.
If you want less luggage then you need to know how to compress all your things in one place. Always make sure there is less air, means no empty space. Example:- use the little free space in your shoes, fill it with some small items.

Here is a YouTube video you might find helpful to better organise the items inside your bags.
4. To know exactly what you need, make a list.
Making a list of items that you will need in your trip can help you better understand – the size and number of bags you will need for your trip.

Preparing the list early on can help you reduce your luggage if needed by taking out any extra items or anything that are heavy and can be purchased – at the destination.
5. Pack in advance.
If you pack at the last moment then you will not pack your luggage efficiently.

Unorganised packing can take more space and you will bring more bags on your trip. It always better to pack in advance.
6. Limit the number of shoes.
Don't take many different types of shoes… instead, take a shoe that you can wear at different places.

Shoes are heavy and it also covers a large portion of your bag.
To carry fewer items while travelling – prefer those items that you can use on multiple occasions.
7. Use packing cubes to keep your luggage organized.
Packing cube helps you to organize your items inside your main luggage. It will save you time if you need to take out something instantly. Use a transparent packing cube so that you can see things right after opening.
8. Don't carry full packs of toiletries. Instead, use travel-sized bottles.
If you prefer to use your favourite toiletries during your trip, then only take the needed amount.

Not taking the entire pack/tube you can make extra space in your bag for other essential items.
9. After the initial packing takeout some stuff that you don't need.
After the initial packing, you might feel like your bags are a little heavier than you have planned.
You can further reduce your luggage size by – taking out some items you didn't use in your last trip.

Following these tips can help you to pack less and carry fewer bags while travelling.

You can read other lifestyle articles from Matey Lifestyle or visit our cover page to explore trending posts.