From strength building to shaping your upper body – pushup has many benefits. But when you want to do daily pushups you may want to know if doing push-ups every day overtraining or not.

There is no simple (yes/no) answer to this. Because that wouldn't apply to different people who do particular numbers of pushups per day.
So, considering all the factors, below I'll explain if you can do push ups everyday.
In this article, you will read if doing pushups everyday overtraining and how you can do pushups without overtraining your body.

Let's start.
Should you do pushups every day?
When you are doing 15-20 daily pushups, you will not find any problems. However, if you are doing 40-55+ pushups every day then your muscles will not get adequate time to recover themselves, which can lead to muscle stiffness and performance drop. So when you do pushups in high numbers or doing multiple sets of pushups then there remains a high chance that you will overtrain your muscle groups.

The push-up is a great exercise to build your stamina and upper body. But do not overdo this single exercise.
It's always important to give your body adequate rest in between two workout sessions to maximise your gains and to give your body enough time to heal.
When you do daily pushups – you are training a group of muscles every day. As you begin to do more pushups per day – the chances of overtraining those muscles increase.
If you want to do pushups more often – it's better to do pushups 4-5 days and take rest on other days. In those 4-5 days, you can do 2-3 sets of pushups per session. This will help you to train more and also give your body some time to repair those muscles.
Is doing push-ups everyday overtraining?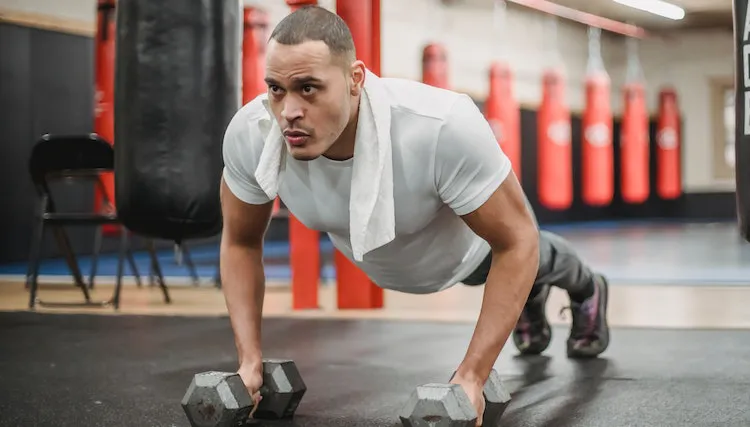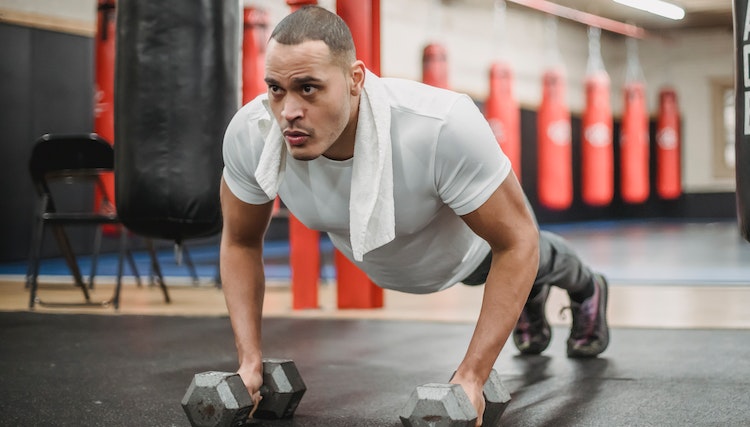 If you are doing less than 20 pushups every day then doing pushups daily will not become overtraining. Or you are doing pushups as a part of a circuit workout where you are doing 5-10 pushups in every circuit training.
However, it's recommended even if you do fewer pushups you should not do pushups every day. You can do less than 20 pushups for 30-45 days. But don't do daily pushups for a longer time than that.
If you do pushups for an extended period then doing pushups every day can become overtraining. And it can result in workout injuries.
So doing push ups everyday can become overtraining if you are doing more than 50+ pushups in a day without taking any rest days. Thus doing a high number of pushups without any rest days in between is not recommended.
How to do pushups so that you don't overtrain in future
To ensure that you don't overtrain in future while doing pushups you need to follow a pushup workout routine. A pushups workout routine or training plan gives you adequate time between pushups days so that you can rest and recover from your pushup workout. Or you can do pushups every other day.
Another best practice you should adopt while doing pushups in large numbers is to warm up your body before pushups. To warm up your body before doing pushups you can do simple body stretches and then do one set of knee pushups or wall pushups.
How to recover from overtraining while doing pushups
To recover your body after you have been doing pushups without taking adequate rest you need to take some days off. It can take 2-3 days to fully recover. But if you have overtrained your muscle groups then depending on your physical state you might need to take more rest days.
When you are in recovery you should not train your upper body or you should avoid doing any other exercise that targets the same muscle groups like – the chest, arms, back and shoulder.
Once you observe that your muscle stiffness became less and there is no pain while stretching and moving your arms it means you have recovered fully. Now you need to follow a pushups workout routine or do pushups 3-4 days a week with proper rest in between so that it eliminates any chances of overtraining in future.
Pushups every day, good or bad?
If you are only doing 15-20 pushups per day and not doing other exercises that engage your chest, shoulder, hand & back muscles then you may not find any issues. So, daily pushups can only work for those who do 20 pushups or less.

But it's most likely that you don't do pushups just for the sake of doing pushups. You do pushups to get its advantages and to build your body and stamina.
To get better results from pushups it's important that you do pushups until failure and not do less number of pushups than your body can do.
While doing the last 2-3 pushups you feel the real tension in your muscles. You feel like you can't do 1 more. If you don't try to do those last 1-2 pushups then you are leaving some opportunity to get better results.
On the other hand, if you can do 20 pushups but do 15 pushups daily then you will never cross the 30-50+ mark if you don't push your body enough.
Having a pushup routine can help you to do pushups more often and take adequate rest. This can help you to train efficiently and is good for long-term fitness goals.

Related: Morning pushup routine: From beginners to advanced level.
Disadvantages of daily push up challenge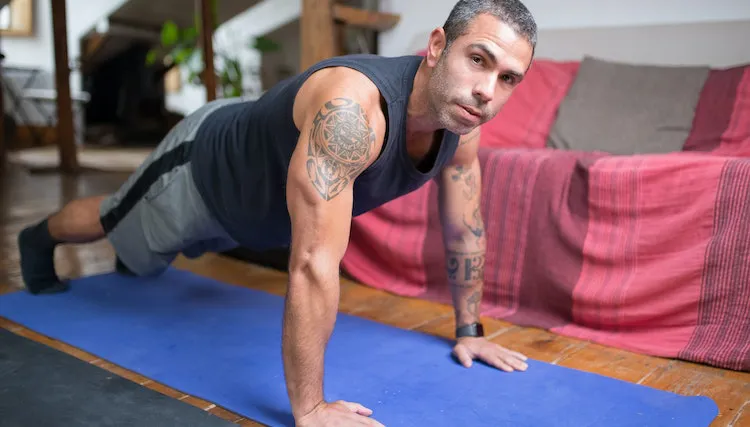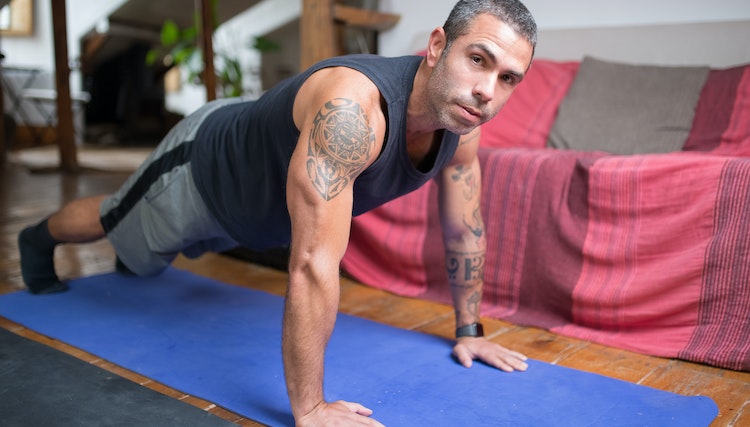 Daily pushup challenges can attract you if you don't find the motivation to do pushups more often. Pushup challenges can motivate you to do pushups every day. But it's only suitable for beginners and for someone who does less than 20 pushups per day.

As you have read earlier in this post – when you do more pushups, let's say 50 then after some days your muscles will become stiff & you will feel tired (if you don't take any rest day).
People aged below 25 can recover faster from a workout but still needs 1-2 rest days per week. When you do 50 pushups for 7 days – after a certain period you will see stagnant growth. Rest days are crucial for healthy muscle gains.
This situation can become much worse if you also do other exercises or workout at the gym.

When you only do pushups, you shouldn't do pushups for more than 5 days.

If you go to the gym or do other exercises that engage your upper body muscles – then it's better to do pushups 3-4 days per week.
How many days to do pushups per week?
If you do 20-35 pushups per day then it's best to do pushups 4-5 days per week.

To get optimum results from doing pushups – you should try to do multiple pushup sets (2-3) in a pushup session – once you can do 25+ pushups in one go.
Doing multiple sets of pushups can give you better results in terms of toning and muscle building.
Remember – rest days are important if you want to maximise your gains and build up your strength. By taking the proper amount of rest in between two pushup sessions your body will become capable of doing more pushups in one go.
Conclusion – is doing push Ups everyday overtraining
Doing pushups everyday overtraining if you are doing multiple sets of pushups and in each set, you are doing pushups in large numbers. However, if you are only doing 10-15 pushups per day then doing pushups everyday is not overtraining.
So depending on how you do your pushup sets you need to plan accordingly. It's best to follow a pushup workout routine to do pushups more often without having any risk of overtraining your muscle groups.
You can check my other articles about pushups …