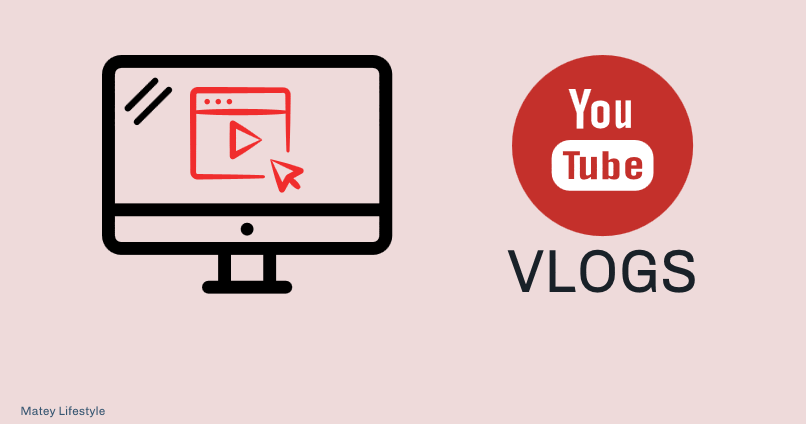 T
his is a list of 15 best YouTube Vlog Channels which are interesting and fun to watch.
In this list, I'll give you an overview of every vlog and the vloggers behind it. Plus links of some of their cool vlogs.
* It also includes – best travel and lifestyle vlogs (inside the list.)
Let's start.
1. Casey Neistat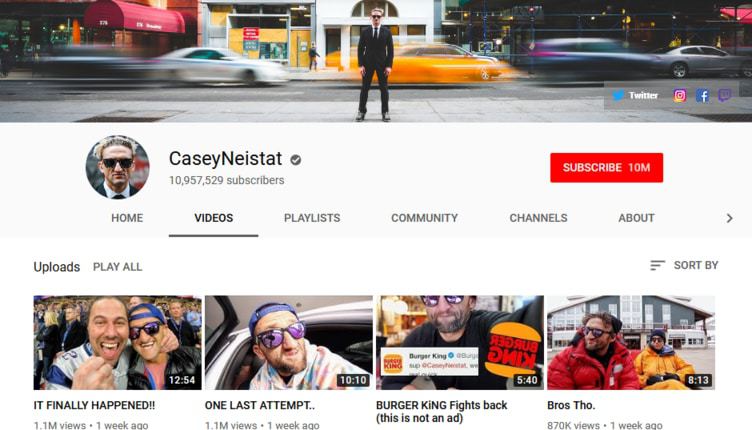 He is not just a famous youtube vlogger… he is an inspiration for vloggers.
Casey was born in 1981 and he lives in New York City. He never went to any film school but you can see his professionalism and creativity in every video.
Also, he is one of the oldest professional vloggers in the world. Joined youtube on February 15, 2010.
YouTube subscriber count: 10 million.
Some of his awards: Winner of John Cassavetes Award 2011, Winner
Of Streamy Award 2015 (best cinematography), Shorty Award for YouTuber of the year 2016. Source IMDb.
Reasons to watch his vlogs:
He is adventurous, down to earth and humble.
You will never get bored watching his vlogs.
He shares his views on life, philosophy, productivity time to time… you can easily get inspired by watching it.
You will learn different things while getting entertained.
What you will like most about the videos and vlogs he makes – His storytelling skills, how he connects everything… and most of the time you will learn something new.
If you are a creative person and want to work on your dreams then watch this video of Casey Neistat.
Check out – 7 Best vlogs of Casey Neistat.
2. RomanAtwoodVlogs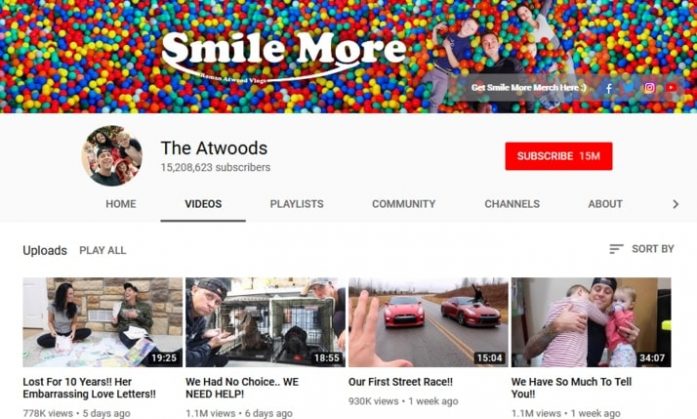 If you love kids then you will like this vlog.
Roman Atwood is behind the vlog channel The Atwood's vlog. He vlogs from Ohio.
His channel is family-friendly and kid-friendly. On his channel, you can see many hilarious prank vlogs, family outdoor hangouts, supercars, dirtbikes and much more fun stuff.
Subscriber count: 15 million
Related: 7 Best RomanAtwoodVlogs to watch
3. Nas Daily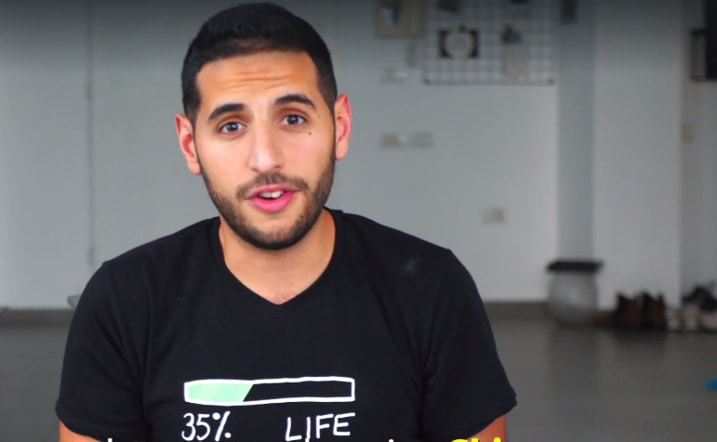 This is a list of top youtube vlogs. But you need to check this out.
Nuseir Yassin started vlogging every day for 1000 days straight. He published his one-minute video vlog on his Facebook page. He described it as his journey… while travelling the world. And people loved it because he was presenting reality in a fun way.
All of his videos have some message to improve the world and how you and I can make small efforts to be a part of it.
He travelled the world's most beautiful, remote places with his camera and captured the culture, people and their emotions.
Also, he showed the world how people feel about others and it's not what most of the media portraits. You should definitely watch his vlogs if you want to get inspired to change for the better.
You can watch his video vlogs on his Facebook page. Or you can watch all the previous videos he made on his website.
Here we picked top 10 Nas Daily videos.
Facebook follower count: 12 million.
4. Mo Vlogs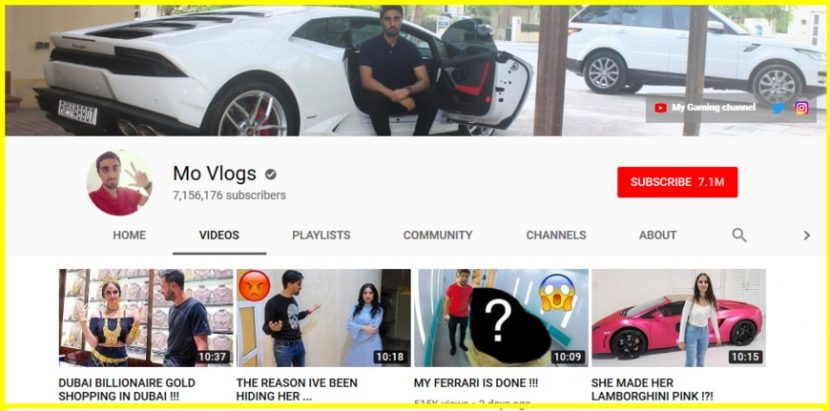 Want to see how Dubai's rich kid's lifestyle looks like?
Mo Vlogs is Dubai's #No 1 vlog.
In this vlog, you can see expensive supercars, mansion tours, luxury collections, privet zoo, some of the tallest luxury hotels in Dubai and other fun things.
So, basically, you can watch every cool place in Dubai on his vlog.
What's special about Mo Vlog is he vlogs every day. Literally, he publishes one video every day. And he makes his every vlog interesting.
If you like cars and want to see Lamborghini and Ferrari speeding on Dubai's desert highway then you should check his vlog. Mo Vlogs top 10 vlogs.
Currently, the subscriber count on the channel is 7.1 million But it's growing fast. I remember 8-10 months before he hit 4 million subs. Impressive growth.
Personally, I watched his vlog more than any other vlog on the list till now.
5. Mr Ben Brown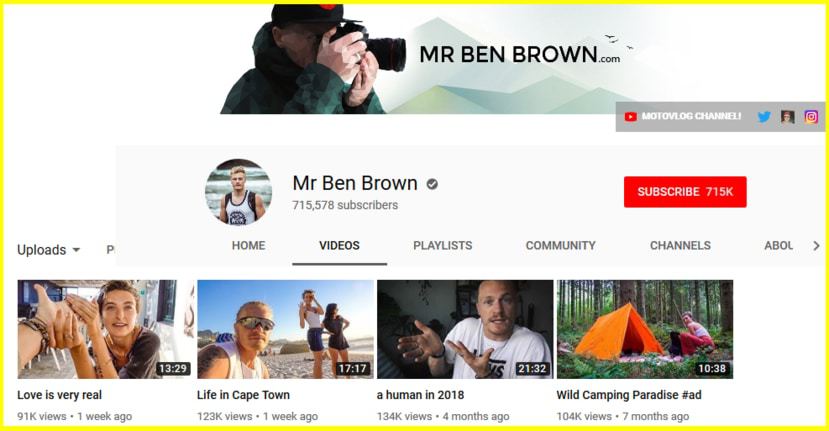 He is a British vlogger, filmmaker, and photographer from London. He loves travelling and on his youtube channel, you can see a lot of travel vlogs. If you like nature, oceans and aquatic life then this vlog is best for you.
Some of his amazing vlogs are ARCTIC – Visual Vibes, surfing the Maldives, Canada visual vibes, Lake Louise snowboarding… Check Mr Ben Brown's top 10 vlogs.
Youtube subscriber count: 715k
What's special:
This man is a pro when it comes to shooting videos. Words can't explain it… you have to see to know how cool his videos are. What I can say is "Your eyes will enjoy watching his videos."
Here are some collection of his videos on youtube… watch anything with 'visual vibes' in the title… you'll love it.