A
re you a Chris Hemsworth fan looking to know more about Chris Hemsworth's Lifestyle and biography? Well, you came to the right place. This post covers all the interesting things about Chris Hemsworth.
In this post, you will know about Chris Hemsworth biography, lifestyle, personal life, net worth and his fitness motivation.
Chris Hemsworth is an Australian actor best known for his character Thor in the Marvel films. In 2014 he also named "Sexiest Man Alive" by people magazine.
From the year of 2011 to 2019 he was nominated for various prestigious awards like British Academy Film Awards, People's Choice Awards and many more.
Chris also won many of them including MTV  Movie Awards, People's Choice Awards, Kid's Choice Awards… more about his early life and biography below.
Chris Hemsworth Biography (and his early life)
Chris Hemsworth was born on August 11, 1983. Birthplace – Melbourne, Australia. His height is about 6.2 feet ( 1.9m .)
Chris has two brothers and they are also actors.
Luke Hemsworth his older brother and Liam Hemsworth his younger brother.
Chris Hemsworth took his high school education from Heathmont College.
Chris was aware of the fact that he loves acting and wants to build his career around it. He also likes surfing and its one of his favourite hobbies.
His acting skills first noticed in the mainstream when he started in two episodes of fantasy television series, Guinevere Jones as King Arthur. In 2010 he acted in his first film ca$h.
Chris played his role as the Marvel comics superhero, Thor in 2011. After that, his popularity just went up like a rocket. Till now he acted in 31+ movies(24) and tv episodes.
For his extraordinary acting skills, he got several awards like:
Teen Choice Awards ( 2012 )
People's Choice Awards ( 2013 + also in 2016 )
MTV Movie Awards ( 2013 )
Kids' Choice Awards ( 2017 )
Suggested reading: Simple ways to live a happy and healthy lifestyle
Chris Hemsworth Lifestyle ( and his personal life)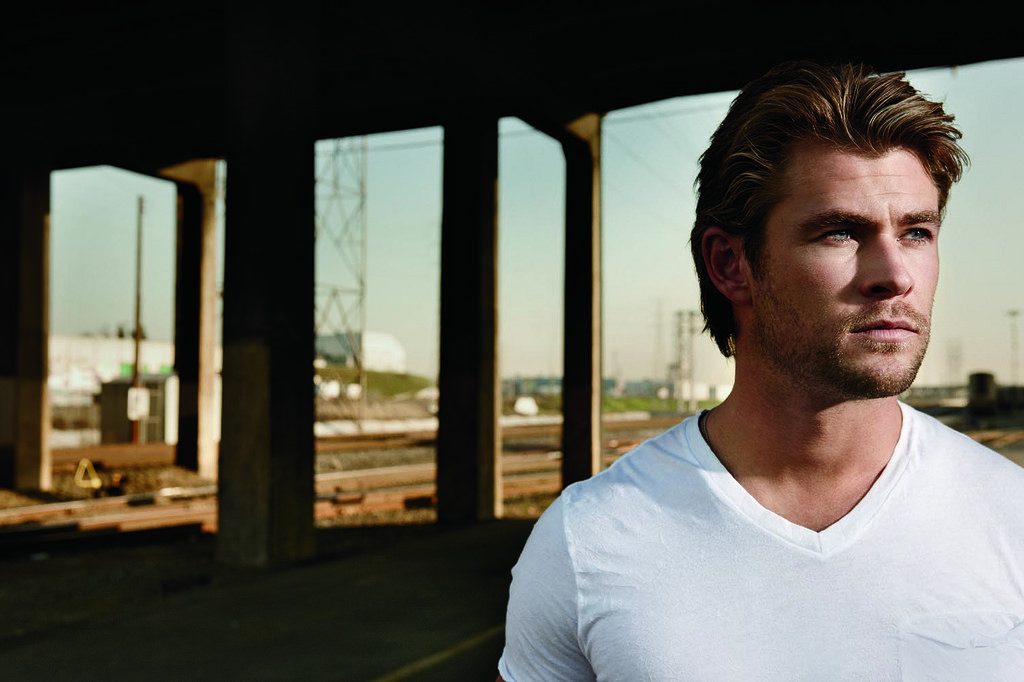 In early 2010 Chris started dating Spanish actress Elsa Pataky. After three months of dating, they got married in Australia, on Christmass weekend. Two years after their marriage the couple welcomed their first daughter named India. In 2014 two new members also added to their family. This time twin boys named, Sasha and Tristan.
Chris always wanted to move back to Australia because in the US he was staying in the mid-region of Los Angeles. "I love what I do as an actor, but when you are surrounded by it constantly, it becomes a bit suffocating," – Chris.
The main reason was to give his kids a better place than LA to grow. Also, he wanted to enjoy a peaceful time with his family which is a little bit difficult in LA.
He is happy for the thing that he can live in Australia and come back to the US for shooting purposes when needed.
Related: Lifestyle of Aamir Khan
Chris Hemsworth's Net Worth
Chris Hemsworth's net worth is estimated to be around $75 million to $82 million. He also has some investment in real estate properties of around $3.8 million.
He also owns many luxury cars including Jaguar, Aston Martin, Bentley and some others.
Chris Hemsworth's Workout Motivation
It's not easy to transform your body and look like a comic superhero. To look like the comic character Thor, he did follow a strict diet followed by intense workout sessions.
Workout video of Chris Hemsworth
He also involved in some charitable movement with many foundations. One of them is Australian Children Foundation, which helps Australian children to live a better life.
Watch Chris talk about his children
You can definitely learn a lot from him. Especially about fitness.
He never supported or believed in any shortcuts for bodybuilding. You have to put the work first. He also teaches us how the family is important to us more than anything else.
Also in every profession, there will be challenges and problems. You can't avoid them or ignore, you have to face them. So follow your passion. It will make the path easy for you. Always remember to enjoy what you are doing. It's the easiest way to enjoy your life and to be happy in your life.
Did you enjoy reading this article on Chris Hemsworth lifestyle? Let us know about your experience by living a comment below.
To read more articles related to lifestyle & wellness, visit our cover page.