Most people are aware of the benefits of living a healthy lifestyle. In short, living a healthy lifestyle helps you to live a life with fewer health problems and a fit body to enjoy your life.

No matter what our current lifestyle is – many people want to live a healthy lifestyle. Now, there are many ways to live a healthy lifestyle. Sometimes people get too many options to choose from and they get confused and in the end, they don't take actions that will lead them towards living a healthy lifestyle.
You don't need to complicate living a healthy lifestyle.
In our society, if we look closely then we will find some people, who live a simple life but they are healthy and free from diseases.

The objective of this article is to simplify healthy living.
In this article, you will read 13 steps to a healthy lifestyle that actually works. If you can apply these tips in your life then I promise you will live a healthier life.

So, without further ado, let's check some of the best steps you can take to live a healthy lifestyle.
13 Steps to a healthy lifestyle
These 13 steps will help you improve some of the key areas that will make your life healthier. Some of the steps may look simple but when you practise them daily you will get good results. Keep reading to find out all 13 steps to a healthy lifestyle.
1. Eat less fast food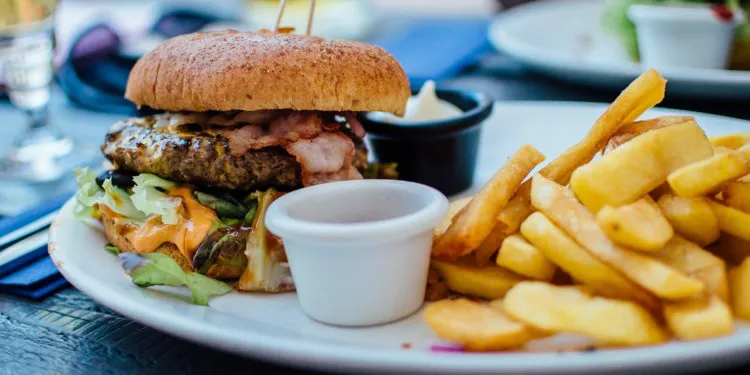 Our food choices play a vital role when it comes to living a healthy lifestyle. Food is our fuel so depending on what types of food we are eating our energy level and physical condition will vary.
In recent times more and more people are getting used to eating fast food daily. Fast food contains a lot of calories, sugar and fat. Thus eating fast food daily has bad consequences.
To live a healthy lifestyle we must avoid eating fast food as much as possible.
You can read our post on how to stop eating junk food to know what steps you should take to lower your junk food consumption.

Related: How cooking helps you develop healthy eating habits.
2. Get adequate amounts of sleep
If you want to have an energetic day and don't want to feel sleepy during the day when you need to work then get serious about getting at least 7 hours of sleep.
Sleep plays a crucial role to remove stress from our minds and also relaxes our bodies.
Getting a healthy amount of sleep is one of the main steps to a healthy lifestyle.
3. Eat something healthy in your first two meals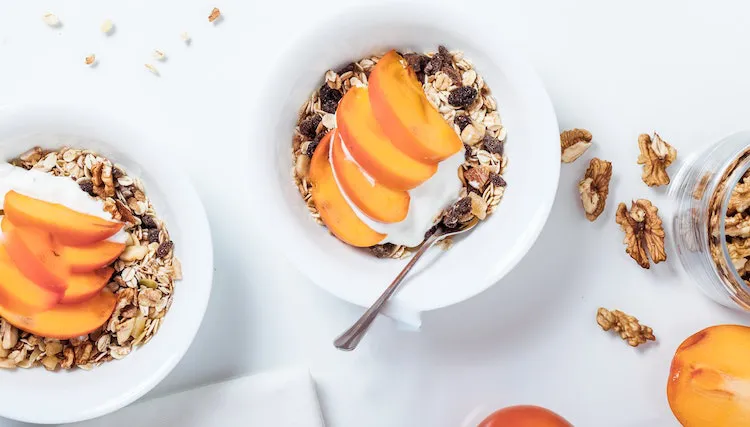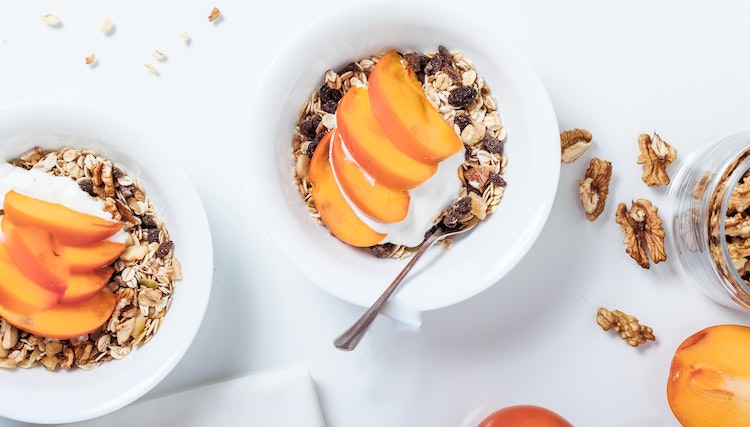 Most people overcomplicate healthy eating. But if you want you can make it easy for yourself.
If you want to live a healthy lifestyle, you must stop eating unhealthy foods like processed food and junk food. You have already read this at the beginning of this post.
But it's equally important that you fuel your body with the right types of food. 
To increase the amount of healthy food you eat daily you can follow one simple rule. You don't need to follow a diet, just remember and practise this rule.
And the rule is – for the first two meals (breakfast and lunch) eat something healthy.
After waking up in the morning your energy level gets depleted. And your body only has that much energy you can only workout for 30 minutes. Thus your breakfast gives you the energy to stay active throughout most of any given day.
That's why you must have a healthy breakfast every day.
Eat a healthy breakfast and lunch to get most of the benefits of eating healthy.
4. Drink enough liquid throughout the day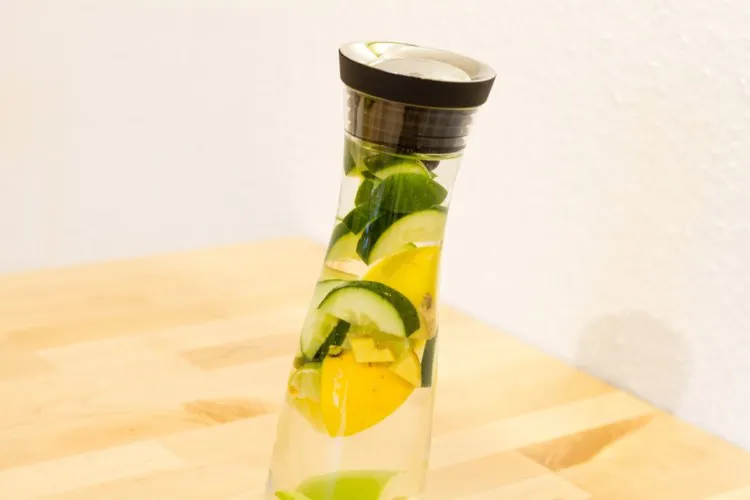 You should know that most of our body mass is composed of liquid. And you might know that it's important to drink 3-4 litres of liquid every day.
It's old advice and you can see it all over the internet. But the thing is it's everywhere because it's important.
So I don't want to bore you with giving more explanation about drinking enough fluid.
Instead, I will tell you different ways you can consume more liquid throughout the day.
Here's how you can drink more water or liquid:
Prepare and drink lemon water. It tastes great and has some health benefits.
Prepare 2-3 servings of fruit smoothies with fresh seasonal fruits.
Cut some fruits into pieces and pour water in them and keep it for 2-3 hours then take out the fruits and you will get to drink flavoured fruit-infused water.
Drink some homemade fruit juice.
5. From Time to time count how many calories you are eating in a day
To maintain our weight and have a healthy body weight we need to be aware of how many calories we are consuming per day. It's a best practice to keep your calorie intake below 2400 calories if you do moderate amounts of physical work.
You don't need to count your total calorie intake every day.
But it's a good idea to measure it every now and then to make sure you are not consuming too many calories.
After every 1-2 months count your calories for a week to better know if you need to make any changes in your meals.
Consuming more calories over a prolonged time can cause you to gain weight and body fat.
You can stay in shape and forget about getting unwanted fat if you keep your calories in check.
6. Eat one whole fruit per day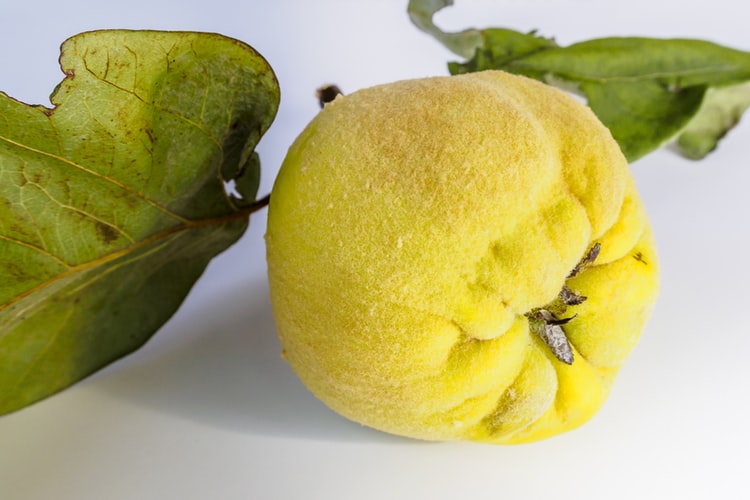 Fruits contain many essential nutrients, antioxidants, minerals and dietary fibre. Eating fruits is one of the best ways to improve your stomach health and it keeps you healthy.
If you want to live a healthy lifestyle then make a habit of eating one whole fruit every day.
During winter many seasonal fruits come to the market. Here are some of the best winter fruits you can eat.
Related: Fruits that help in weight loss.
7. Eat enough protein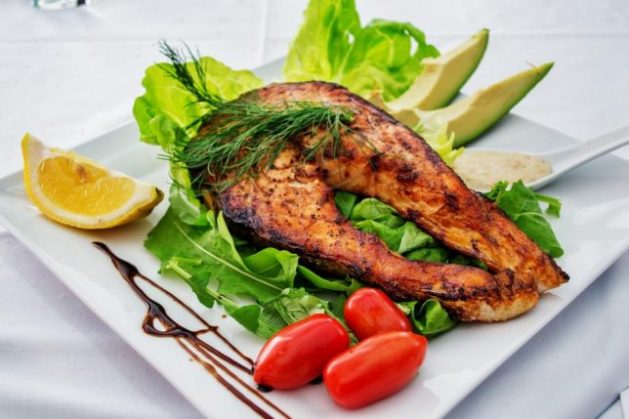 To repair our damaged tissues and to build lean muscle mass you must eat adequate amounts of protein.
You should know that protein takes a long time to digest and if you feel hungry very soon after eating a meal then most likely you need to increase the portion size of the protein.
8. Don't avoid eating healthy fat
It's a fact that most people are terrified of being fat. So some people try to avoid every kind of fat. But not all fats are equal and some fats are actually good for your body.
To maintain healthy eating you should follow a balanced diet. Where you eat every food item in moderate amounts to get a wide range of nutrients to ensure the proper functioning of the body.
Thus fats from fish and fruits like avocado are actually healthy for you.
9. Walk a few steps
Another aspect of living a healthy lifestyle is you need to be physically active. You can check a post I wrote earlier that goes over the benefits of living an active lifestyle.
To live an active lifestyle you can simply walk for some minutes.
You can walk outside your residence or in the park to get the benefits of spending time in nature.
Or if you are an introvert like myself then you can take a walk in any free space in your house, on the rooftop or in the backyard.
Walking for 10-20 minutes daily will keep you active and you can live a healthier lifestyle.
10. Exercise for 10-15 minutes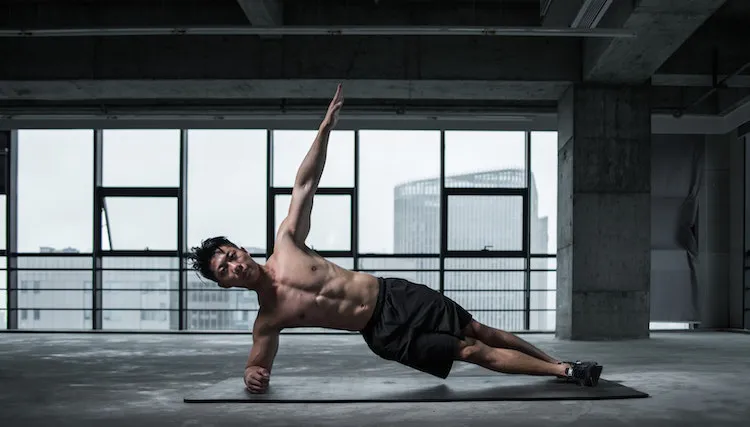 When it comes to exercising most people think that you need to go to the gym or you need to spend long hours working out.
But most of that advice is fabricated.
To stay healthy and in shape, you don't need to workout for long hours and you can workout without buying a gym membership.
You can do bodyweight exercise at home for 10-15 minutes daily to stay in shape and live a healthy lifestyle.
Here's a post I wrote earlier that covers some of the best tips about home workouts.
11. Spend less time looking at a screen at night
The more time you spend looking at your phone or any digital screen at night you expose your eyes to blue lights.
And overexposing your eyes to blue lights, especially during night time is bad for your eyes.
You should try to spend less time looking at a screen at night. Also, avoid looking at a digital screen at night in a dark room.
Exposing your eyes to blue lights for a long time is bad for your eyes and can take you a long time to fall asleep at night.
12. Avoid alcohol, tobacco and smoking 
Many people have a bad habit of consuming alcohol tobacco and smoking.
Some people use them as a stress relievers.
But you need to keep this in mind they have bad effects on your health. And do more bad than good. If you are stressed then instead of using them you need to find better ways to destress yourself.
If you want to live a healthy lifestyle then try to avoid drinking alcohol and consuming tobacco and smoking.
13. Take care of your emotional health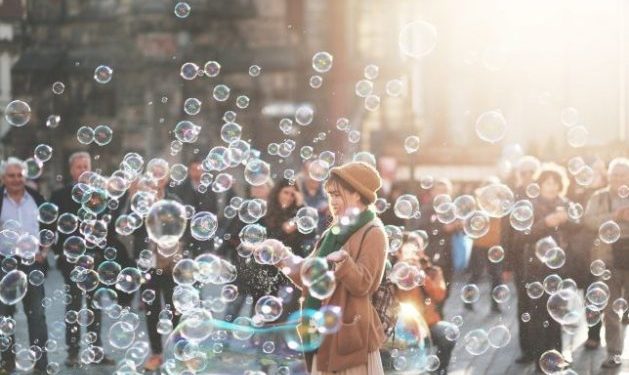 To live a healthy lifestyle we should not forget about our emotional health. This is one of the key steps to a healthy lifestyle.
From time to time you need to engage yourself in those activities that relax your mind and improve your emotional health.
It can be simple as taking a short break and reading a book, walking on the lawn barefoot, getting a relaxing bath, spending time with your pet and loved ones and talking to people who make you happy.
When you take care of your emotional health you stay positive and that's good for making your life healthier.
Remember small steps will help you achieve a healthy lifestyle
If you have read this far then I am sure that you are serious about living a healthy lifestyle. You already have the ideas that will lead you towards living a healthy lifestyle. Now it's time that you take action and apply all those steps in your daily life.
The above 13 steps to a healthy lifestyle may look simple but when put into practice they can give you good results. I know it's a slow process but once you follow them daily then after some days your life will become a healthier one.
There are many things you can do to live a healthy lifestyle but it's more important to read about those things that you can apply in your life. Thus it needs to be simple and small steps that can help you move towards a healthy life.
Just remember if you take small steps daily towards living a healthy lifestyle, after some days those actions add up and you will be shocked at how much you have improved.
Check out other trending articles from Matey Lifestyle. Visit – cover page. Want to stay updated about our new posts? then subscribe here.