For a busy person, it's quite challenging to make time for healthy activities that require long hours. But even if you have a busy schedule for most of the days in a week – there are many ways you can be more healthy.

In this post, I have listed 10 ways you can live a healthy lifestyle as a busy person.

Let's begin.
1. Fully use your small breaks.
For busy people, it becomes difficult to manage time for activities that require long hours.

Especially for those activities which you have to do multiple times during a week.

Due to this – for a busy person it's best to arrange other non-work related activities in such a way that you can fit them in your small breaks. So, instead of one long session, you can have 1-2 short sessions. This will help you better utilise your small breaks.
For example, others might exercise 3-4 days for 40-50 minutes. But if you have other priorities in life as a busy person – you might find it difficult to maintain.
If you want to work out for 45 minutes – you can exercise for 15 minutes in the morning (stretching, yoga or meditation) & then workout for 30 minutes in the evening or at night.
Or you can exercise at the time you prefer for 25-30 minutes but instead of 4 days do it for 6-7 days.
2. Have a real breakfast.
To live a healthy life as a busy person you need to make sure you are eating a nutritious breakfast.
The time gap between dinner and breakfast is close to 8-10 hours. You can also call it an overnight fasting period. When you skip your breakfast, you stay more hours on an empty stomach. This can leave an impact on your body's energy level. And it's most likely you will overeat when you skip your breakfast.
For a busy person eating a filling breakfast can give your body all the essential nutrients & energy you will need to navigate through a busy day.

Often people skip their breakfast because they are running late or not feeling hungry for breakfast.
Grabbing a protein bar is better than skipping your breakfast altogether. But don't make it a habit. Make time to eat a real breakfast.

If you are someone who doesn't feel like eating breakfast in the morning, you can do this:
After you wake up in the morning, drink a glass of water and have your coffee or tea. Then you can walk for a few minutes or prepare other things to leave for your office.
10-15 minutes after you had your morning tea, go for a 10-20 minutes short home workout. After the workout take a shower or fresh up and you will be hungry for a delicious breakfast.
3. Exercising with weights is efficient.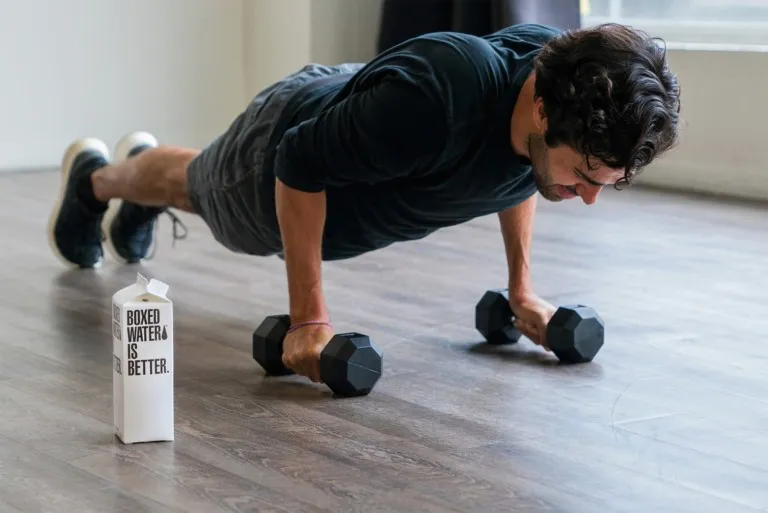 As a busy person if you want to make your workouts efficient then include some exercises with weights in your workout routine.
Exercising with weights can outperform bodyweight exercises when it comes to muscle building and toning.
The advantages of bodyweight exercises are you can do them anywhere and engage multiple muscle groups at once. It's best to have a mix of both if you exercise at home and want to get better results by exercising for less amount of time.
25-35 minutes of daily workout is sufficient for most busy persons who want to have a toned body or muscular look. 

Suggested read – 10 Best home workout tips & secrets.
4. Have an exercise routine.
To live a healthy life as a busy person you need to maintain your physical fitness. Having an exercise routine that's optimised for your daily schedule can help you find time to exercise even if the day gets busy.
It's important that you pick a workout routine that fits into your busy lifestyle.

You can check the post – 12 Exercise tips for busy people, where you will find a workout routine and some helpful fitness tips.
Another advantage of having an exercise routine is – it removes the decision making process of what exercises to do and how long to work out. This is especially helpful if you workout in the morning (it's the best time to exercise for busy people).
For the busiest days, sneaking out 10-15 minutes for a home workout is totally doable. And on other days go with 20-25 minute workout sessions. Once or twice a week have a long workout session of 40-50 minutes.
5. Avoiding unhealthy food is important too.
Exercising long hours to burn extra calories isn't practical for a busy person.
Avoid eating unhealthy food if you want to stay healthy and exercise less. You will be surprised how much less you have to exercise to stay in shape when you lower the amount of fast food you eat.
Watching out for what you eat for 1-2 weeks can give you a list of food items you commonly eat. Then you can find out which of those food items contains – a high amount of unhealthy fat, oil or sugar…
Cut down your consumption of those food items and replace them with healthier food options.
6. Optimise your relaxation time.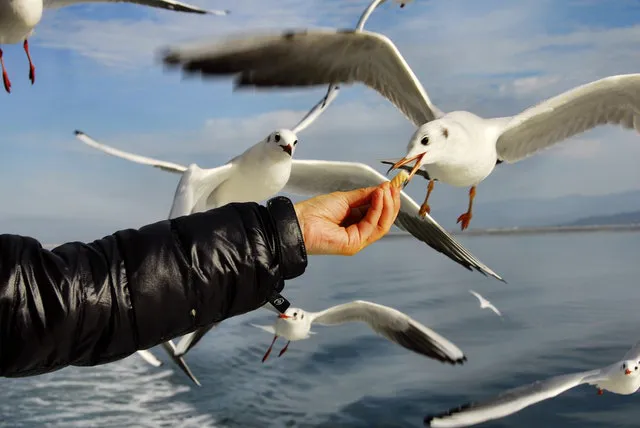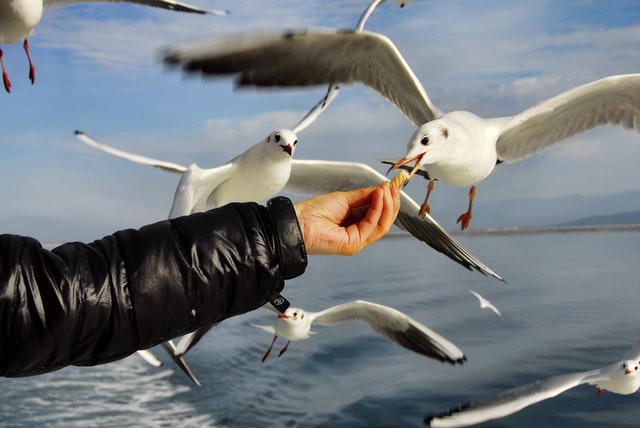 As a busy person, throughout the day you are constantly jumping from one task to another. And because of all the work you do and the decisions you make during a day; there remains a high chance of feeling exhausted if you don't take some time to relax from time to time.
Especially for a busy person, how you spend your relaxation time plays a crucial role when it comes to your wellbeing.
To live a healthy lifestyle as a busy person you need to make sure you are giving yourself enough time to feel relaxed and de-stress yourself.
Find some relaxing activities that work for you. It can be gardening, reading a book of your favourite genre out in nature, swimming, taking a relaxing bath, walking with your pet, feeding an animal, exercising etc.
7. Fully use your peak energy hours.
The best shortcut to becoming less busy in life is by finding ways that can help you be more productive & efficient in those activities that take a lot of your time.

As a busy person, your work takes a significant portion of the day. Optimising your work hours can help you to be less busy in life.
From person to person their peak energy hours vary. But for most people generally, it's in the first half of a day. Optimising your peak energy hours of a day is a great way to get more things done in less time.
However, it's easier to say than to apply this into practice.

Checking your social media, and completing easy tasks that can be done in your less productive hours can seem tempting.
You need to have some sort of process in place or self-discipline to use your peak energy hours only for important tasks. Time blocking your peak energy hours can help.
8. Be selective about your food.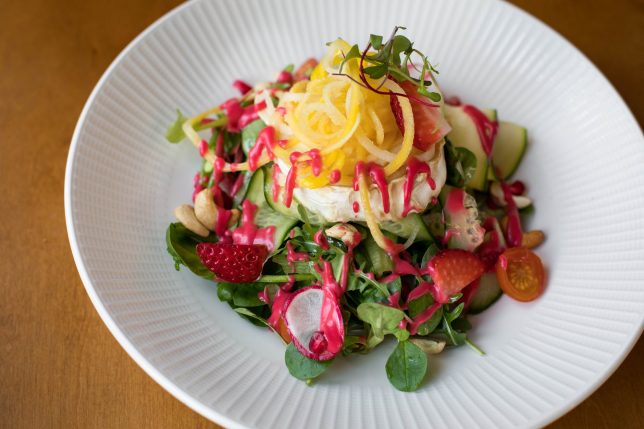 When choosing the foods you want to eat in a day, you have to find a balance between foods you want to eat for the taste & foods that are good for your body.
You should always eat 1-2 meals that will keep your body healthy and provide your body with all the nutrients it needs to function at an optimum level.

To live a healthy life as a busy person, include some foods that will nourish and give your body more energy.
Here are some food types that you want to have in your diet:
Spinach, sweet potatoes, kale, broccoli, green beans.
Low-fat milk, eggs, chicken, fish.
Oats, brown rice, quinoa, lentils.
Berries, avocados, bananas, papayas, oranges, pears.
Also, read – Best fruits that help in weight loss.
9. It's ok to delegate some tasks.
When you have a busy schedule most of the days in a week – it's a good idea to delegate some tasks to free up some of your time.

You can use someone's services for some of your things that can be outsourced. Saving 1-2 hours of your time can help you to relax and focus more on other important things in your life.
Or while doing daily activities you can use these time-saving tricks:
Prepare time-consuming food dishes for the week.
Only use social media while you are waiting for something.
For a busy day get your food delivered from a healthy restaurant instead of cooking.
Print out some breakfast recipes that you can prepare the night before.
10. You only need a few healthy habits.
There could be hundreds of ways to be healthy in life as a busy person. But you only need to have a few in practice to live a more healthy life.
Most importantly as a busy person, you should focus more on those healthy activities that give you better results in less time (low-hanging fruit).

Sticking to a few healthy lifestyle practices makes it easier for you to incorporate them as a daily habit. And you will follow them throughout the year.
---