In this, post we will cover 12 best exercise tips for busy people. And how you can implement these tips to reach your fitness goals with a busy life.
When you have a busy life or a demanding job it can be difficult to find time for exercise.
But with the right strategies, tips and desire to be fit… it becomes much easier to incorporate fitness into your busy life.
** Some of the links in this post are affiliated links. Which means this site may earn a commission on a product purchased through the link without affecting the actual price of the product.
1. Complete your workout in the morning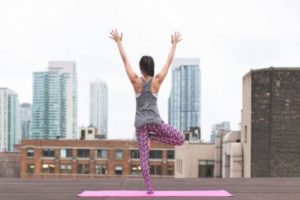 If you are serious about making fitness a part of your (busy) life then morning is the best time to exercise.
During the day there remain several chances that you might get busy with a new task or you want to relax after coming back from office.
Of Course, you can workout in the evening if you don't want to exercise in the morning. But for busy people, it's difficult to maintain continuity.
Also, here are some good reasons to exercise in the morning:
It gives you a sense of accomplishment and you feel relief, knowing that you can relax after coming back from work.
Morning exercise boosts your metabolism.
You will be much more active and productive during the day.
Read the health benefits of working out in the morning to know about all the benefits.
Recommended reading: How to find time to workout with a busy schedule
2. Find a workout that fits into your busy lifestyle
Following a workout routine that made for all might not work for you.
You need to create your own workout routine.
For a busy person, the perfect workout session time is 35 minutes. Or it can vary between 25-40 minutes.
Exercising this much can help you to be fit and maintain a nice body. Also, it perfectly fits into your busy life.
To get the best results – you have to workout 4 days per week.
Resource: 20 minutes full body home workout
3. How to cut down workout time and exercise more
Long workout time can be a big turn offs for a busy person. Even if they workout for 30 minutes, the preparation & commute time can increase the overall time to finish a workout session.
Those days are fine when you feel motivated to workout and have some free time.
But on busy days you might think to skip exercising…
If you go to a gym then the best solution is to find a gym close to your residence or workout from home.
Advantage of exercising from home is you don't have to commute. So, it can save you a lot of time. And you can exercise more than earlier in less time.
We will share some more tips on home workouts later in this post.
4. Focus on exercises that engage your full body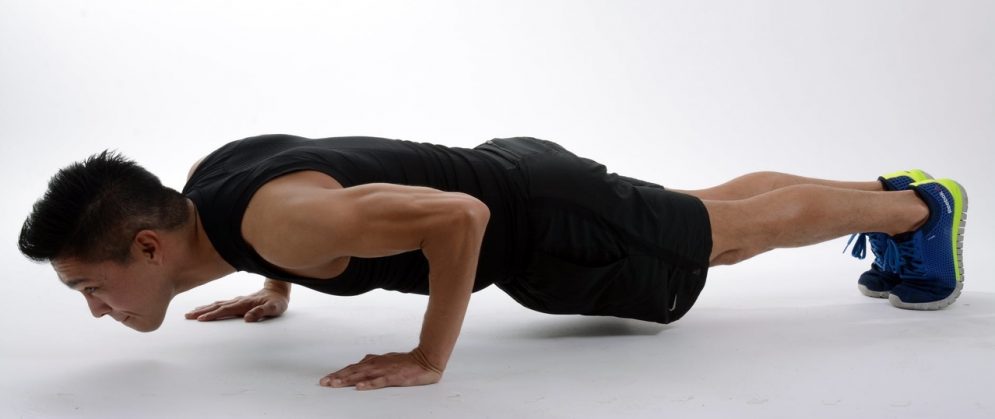 To build your strength and to burn more calories in less time you need to focus on exercises than engages your full body or multiple body parts.
Most of these full-body workouts can be performed by using your body weight. So, you can definitely try these in your home.
Do these exercises to build stamina and burn your unused calories:
Related article: Benefits of pushups
5. Make a fitness buddy
If you skip your workouts then you might consider making a fitness buddy.
Staying in touch with someone who also has a fitness goal like you can motivate yourself. Also, it makes you accountable.
6. Quick exercises in your workplace
Doing 3-4 minutes of quick exercise in your workplace can refresh your mood and relax your body.
Here's a youtube video tutorial on desk exercises (3 minutes)
You may have heard about this tip – use the stairs instead of the elevator. If it's working for you then great.
Or you can consider this: During lunch breaks or when you are moving from one floor to another… take the elevator and come out from the elevator 2 floors earlier. Doing this 2-3 times per day can help you do some leg workouts. Also, it won't make you feel like climbing a lot of stairs at once.
7. Have a clear fitness goal and keep patience
It's important to have a clear fitness goal. It simplifies the process.
Mixing your fitness goals or trying to complete multiple goals can mix the whole thing. And you won't get your desired results. It can demotivate you.
That's why you need to focus on one thing at a time.
First decide whether you want to build your strength, lose weight or want to build some lean muscles.
Tackle each of those with 45 days time period. It will become much easier.
8. Exercise tips to get a toned body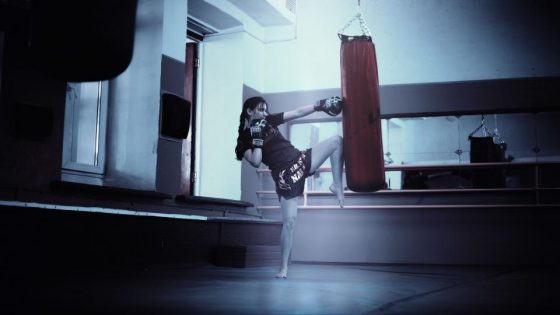 Who would not like to have an amazing toned body? Here are some quick tips on how to get a toned body.
After you build your body strength through bodyweight exercises you need to increase your workout intensity and include some advanced movements into your workout routine.
Simple squats can be transformed into a jump squat. It will give your leg a nice shape. Especially your calves and lower thigh.
For flat stomach and strong core combine pushups with burpees.
To tone, your hand muscles do 3-4 sets of dumbbell curls and hammer curls. In each set try to do 9-12 reps.
9. Run more often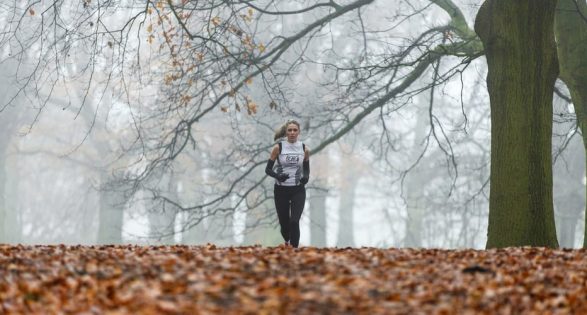 Running is one of the easiest ways to get started into fitness. It's very flexible, you can always adjust how long you want to run and how fast?
There are many health benefits of running. Running is a great way to build your stamina and burn calories. Running regularly can help you increase your lung capacity, build your leg and thigh muscle, strengthen your joints, increase bone density, relieves stress and many more.
Running 2-3 times a week is a great way to live a healthy active lifestyle.
10. Working out from home can give great results
As we mentioned earlier, running can help you a lot to be more fit. But for some busy person it might be not practical because of the two reasons:
To access a field to run you have to commute
Your gym is far away, from where you live. (If that's the case you can look for treadmills or indoor cycling bikes.)
It becomes easy to exercise form home if you have some free space. Although to do some basic to semi-advanced home workout you only need a place where you can fit 2-3 stationary and some light fitness equipment.
What to do if you don't have a space for a home gym?

For regular exercises, you can use your lawn or balcony. And you can have some exercise equipment that can be stored easily and only take those out when you want to workout.
Our recommended home equipment: 2 Sets of dumbbells ( 1 lightweight + one medium weight), one kettlebell, resistance band, yoga mat. That's all.
Recommended dumbbell set:
For men – 4.53 kg dumbbell set + 6.80 kg dumbbell set
For women – 1.36 kg dumbbell set + 3.62 kg dumbbell set
With these, you can do most of the workouts you do at the gym.
We will cover more about home workouts in the next posts. So, if you want to get notified, subscribe to our mailing list.
11. Double your exercise results by eating the right food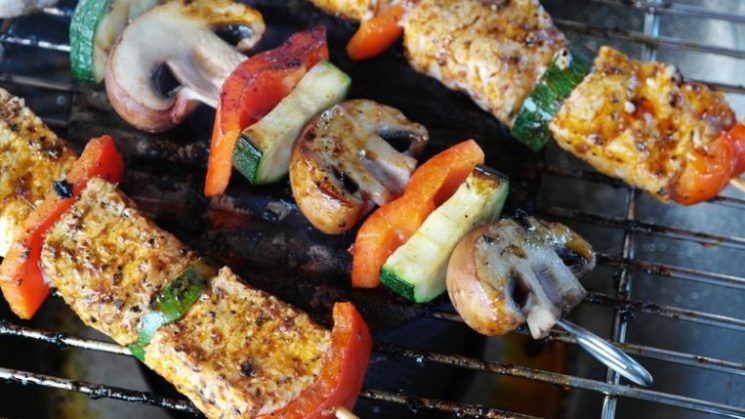 It's said that you exercise to sculpt your body and your food forms the body. And it's absolutely true.
Only exercising isn't that effective if you don't look after what you eat. And when you have limited time to exercise and want to have a toned body then you need to make good food choices.
If you love eating tasty food and want to be fit; it's best to find a balance between nutritious and tasty food.
Also, your eating habits and food choices determine how much calories you are consuming.
For a busy person who doesn't do much physical work, it's good to sit once in a while and calculate your average daily calorie intake. Following some eating patterns like intermittent fasting can help you to keep your calories in check.
12. Exercising through outdoor activities you love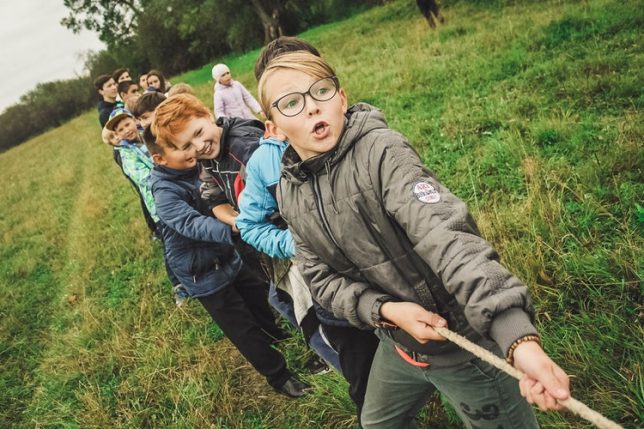 Outdoor activities are great to be more active and it's fun too.
It's hard to be more physically active when you work from a desk. Outdoor activities like gardening, hiking, cycling… allows you to live an active lifestyle. It's refreshing. Also, there are some health benefits of spending time in nature.
The best part about, outdoor activities – there are so many options. It means you can always find something new and exciting to do and never get bored.
Is this article helpful to you? Leave a comment below.
You might forget our site address! So, if you want to read more lifestyle and wellness content like this then join our email list. We will send you a notification when we publish something amazing.